Beppin Ryori
Tachibana is one of two kinds of citrus originally from Japan. From long time ago, it is said that Tachibana is fruit its scent never goes off, and considered that it has special meaning as Tachibana is considered sacred fruit which has "eternity" and "mystique".
This Tachibana`s character "Fascinating" "Mystique" "Scent" "Eternity" closely associated with "?????" (Beautiful women), in other word "Beppin"(Beppin has double meaning, it is used for beautiful women, but also means high quality, or special), so "Beppin" became our concept for the meal.
Please enjoy "Beautiful appearance" "High and special quality" Aura`s dishes.
Dining
We serve every dish with hearty hospitality using selected fresh ingredients.
Enjoy Aura`s Beppin Ryori.
We selected menu considering good mariage of dishes and drinks
There are two dining area, both Mori no Yakata (Forest building) and Kaze no Yakata (Wind building) has different concept.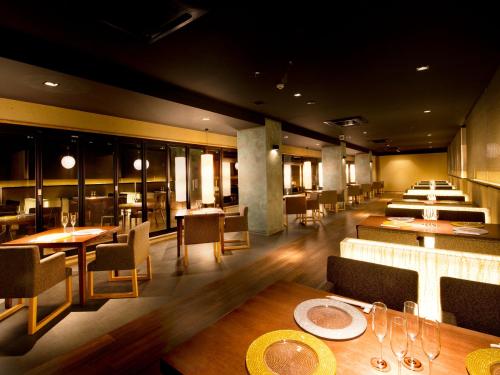 Kaze no Yakata (Wind building)

Enjoy modern dishes in cozy atmosphere with dim lights.

Time passes slowly, enjoy Japanese good scent in an adult cozy and calm atmosphere. Drink, atmosphere, space, conversation. Everything in good harmony and parfect mariage.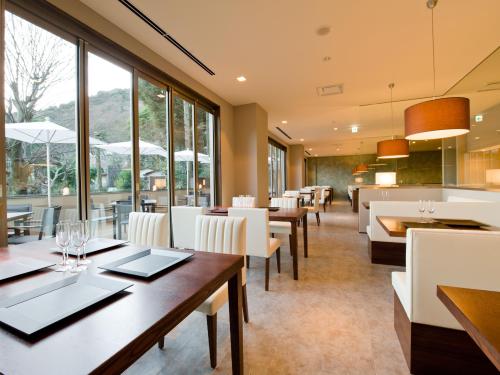 Mori no Yakata (Forest building)

Enjoy Beppin ryori casually.
With smile on your face.
Open kitchen dining with white color.
At terrace, you see parasols, Llight that comes through the leaves of a tree, water ripple, those are the essence of the beauty.