High Quality Stay
Facility to ensure guest`s comfortable stay. Forget about time passing by, unwind.
Entrance to Japanese classic high quality resort. Fron here, Aura time start...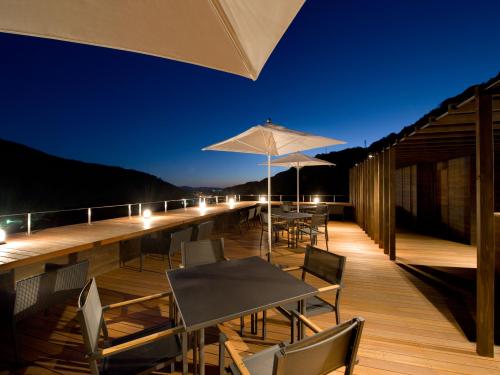 Sky Terrace
Guest can enjoy superb view of Hakone Yumoto. Unwind with Hakone`s breeze. See the sun set over a Hakone mountain.S Street of hot spring town. Starry sky at night. Luxury experience you can only get at Aura Tachibana.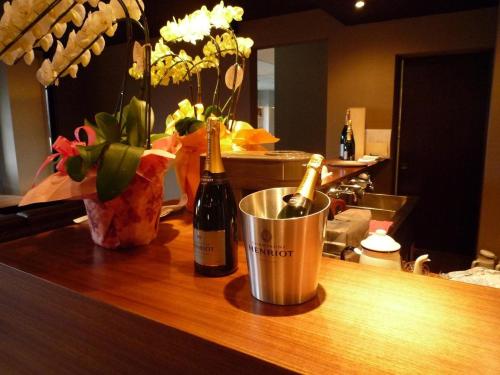 Cafe & Bar [Grobe]

Coffee drinks for cafe time. Over hundred kind of coucktails and whisky or hard liquor available for bar time. You can bring your drinks to library terrace next door.

Operating Hour
Cafe Style: 15:00~17:45 , 7:30~Check out
Bar Style: 20:30~23:00 (Last order 22:30)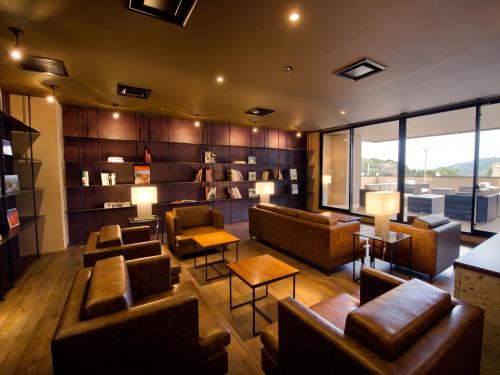 Library Space
Please enjoy rexating time with Jazz music.There`s some books available for you.
Wired / wireless internet is also available here.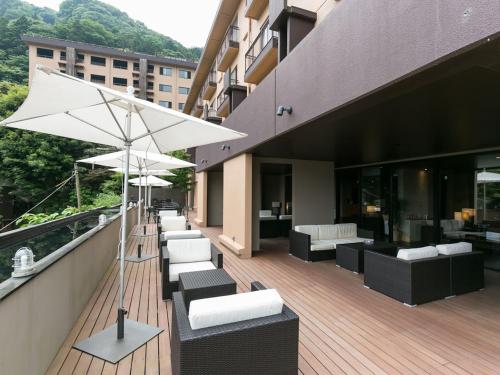 Terrace
Open the parasol under the sun, here is Hakone resort. Find your favorite seat. For spring, you can have party under the big cherry blossom tree.
Other Facilities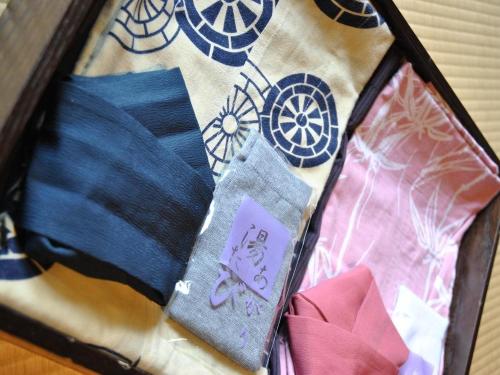 Select Shop
Mori no Yakata 1F
Welcome drinks, teacakes, selected amenities, popular double walled glass available here.

Operating Hour
8:00~Check out
Check in~20:00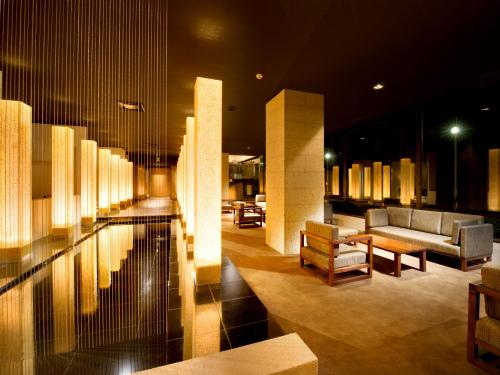 Lobby
Resort entrance with Japanese classic style. Light green Oya stone has Zeolite which release negative ions and far infrared rays. Porter`s paint rich gold shine and float on the warter, it makes people more relaxed. Time passes slowly at Aura Tachibana.

Banquet Room
Mori no Yakata 2F
Maximum capacity 50 persons.
Please use for party and meeting.
Nostalgic Bar "Hime Tachibana"
Mori no Yakata 3F
In cozy, nostalgic mood, guest can enjoy drinking and Karaoke.
Here is suitable for after party.

Operating Hour
20:30 ~ 24:00( Last Order 23:30)